April 21, 2008
We have a daughter
At 2:30 a.m. on Saturday, April 12th, Heather came in and abruptly announced that her water had broken. Since it was exactly 3 more weeks till her due date, I was somewhat surprised, to say the least. I got up and started grabbing clothes (since when Zac was born I was stuck at the hospital for 5 days in the same outfit) and called my mom to come over and stay with Zac. Heather was incredibly calm under the circumstances and got ready very quickly. We got to the hospital at 3:30 a.m. and got settled into the room within 30 minutes or so. Poor Heather started active labor around 4:30, and even though the Nubain they gave her wasn't cutting it, she wasn't able to get an epidural until 8:15. There were a few really rough hours in there, but she did great until they could get her some relief. At 11:15, the doctor came in to check her and decided she was about ready to push. She delivered Madelyn Grace at 11:48. Madelyn was 19" long and weighed 6 pounds and 15 ounces- not too bad for being 3 weeks early! We took her home on Monday the 14th. We've been so blessed with tons of help from my mom and meals from about 6 people so far. Zac is doing really well with his sister and loves to hold her (with Mommy and Daddy's supervision!). Here's a picture of the two of them: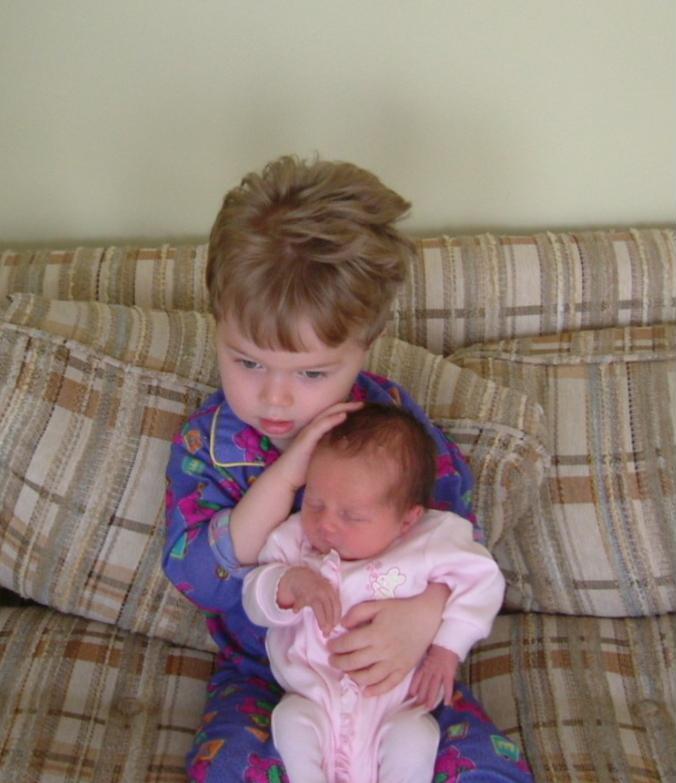 Posted by: jadawin at 01:47 PM | No Comments | Add Comment
Post contains 250 words, total size 1 kb.
9kb generated in CPU 0.01, elapsed 0.028 seconds.
32 queries taking 0.0193 seconds, 49 records returned.
Powered by Minx 1.1.6c-pink.